All of the Hanukkah designs posted to date are going to the school store at Donna Klein Jewish Academy...Here are a few more designs
A more whimsical design combining pony beads and tri beads in fun layout.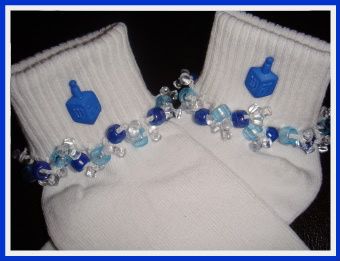 These next two pair are a bit more intricate. The Hanukkah present pair have a double go-around of tri beads on the cuff, and the all pony-bead pair also have a double go-around on the cuff, resulting in a crisscross type design.