After a long summer hiatus, I am back! I am currently working on a client order and gathering up holiday buttons and beads to build up some holiday inventory.
In the meantime, I would like to post some pictures of my favorite sock orders this past year.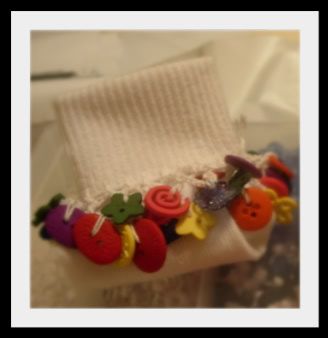 This pair is an all-time favorite. Button socks encompass much more detail than tri bead and pony bed socks.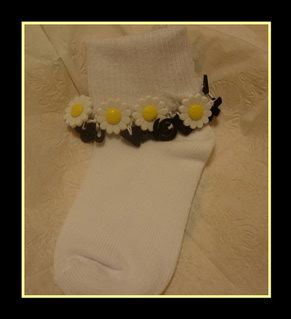 This was made to match the spring Gymbo Daisy line.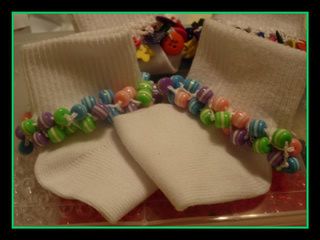 These beads were custom ordered for a client looking for pastel candy.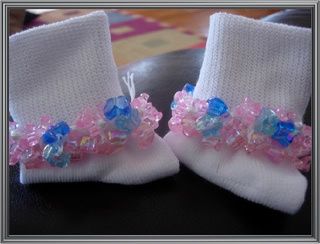 These socks were made to match the Janie and Jack Enchanted Butterfly line.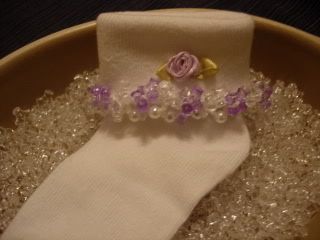 These Easter socks were made to match Easter dresses worn by sisters.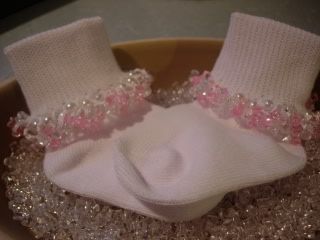 Newborn baby girl socks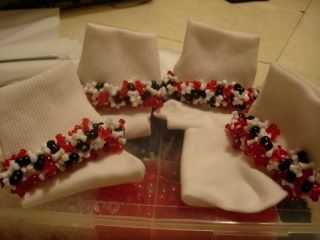 All time bestselling Mickey Mouse socks for those trips to Disney!